« August 2004 | Main | October 2004 »
September 23, 2004
yellow cut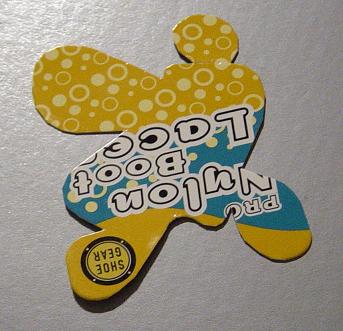 Posted by cliff at 10:48 PM | Comments (0)
September 21, 2004
another idle paper cut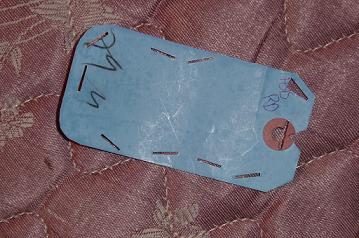 Posted by cliff at 08:43 PM | Comments (0)
September 19, 2004
past few days
http://saltworksgallery.com/exhib/project_04.html Steve Jarvis in the project room at Saltworks
http://artbots.org/2004/participants/WildflowerMeadowGlacier/ Wildflower Meadow Glacier (bot)
http://www.coin-operated.com/projects/drawbot Drawbot an autonomous easily constructed locost art bot
http://features.engadget.com/entry/4226778466722181/ Hacking a digital camera to atomatically shoot pictures at a fixed interval
http://ifoundsomeofyourlife.blogspot.com/ This person found a memory card out of a digi camera inside a taxicab.. He's now posting one picture a day and making up stories to explain each picture
http://www.georgetown.edu/faculty/irvinem/visualarts/art-theory-guide.html Art thoery guide
http://www.georgetown.edu/faculty/irvinem/ More from that same professor
http://www.bryanboyer.com/notes/2004-09-16.phtml An architect's weekend project: chicken coop
http://www.gizmodo.com/archives/kikkerland-motion-flip-alarm-clock-021418.php Great exposed mecahnics flip card motion clock via Gizmodo. I'll take one of these please.
Posted by cliff at 03:54 PM | Comments (0)
September 16, 2004
m-b
Posted by cliff at 06:50 AM | Comments (0)
September 13, 2004
like buying books at the goodwill
http://www.nytimes.com/2004/09/03/arts/design/X03SMIT.html Goldsworthy and The Met
http://www.dvtribble.demon.co.uk/ Adromischus
http://www.microsoft.com/typography/ctfonts/WordRecognition.aspx The Science of Word Recognition
http://www.bouroullec.com/ designers: Ronan and Erwan
http://www.economist.co.uk/science/displayStory.cfm?story_id=3172621 dreams not so related to REM
http://www.grandarts.com/RFiore.htm The Scrambler as spirograph = art
http://www.cookingforengineers.com/ Look around for a recipe
http://www.joelonsoftware.com/articles/NotJustUsability.html Software usability
http://www.paulgraham.com/essay.html The Age of the Essay
http://publicradiofan.com/ Schedule your day of listening to streaming NPR stations online
Posted by cliff at 11:05 AM | Comments (0)
the temple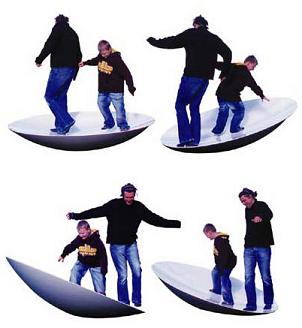 I like this a lot. It seems very close, physically, to what I was doing a year ago. I still have a soft spot for this type of work. When I made it, it posed questions that I couldn't answer. It also abstracted my ideas too much. I wouldn't know how to get my thinking back to something like that and stay in the context of art. I need more training as a designer. Maybe I got into the wrong business. Currently, I make things people climb on and don't get paid. I could make things people climb on with federally imposed safety regulations and getting paid. (hjrstudio.com via Mocoloco)
Posted by cliff at 07:40 AM | Comments (0)
September 08, 2004
reBlog
Wow... Tom Moody (of Tom Moody fame) has been doing a bang-up job as guest reblogger over at Eyebeam reBlog during the past couple of days. I wish he would do this all the time. He's the best guest I've seen over there. It looks super time consuming.
... p.s. I hope Artexpo Atlanta this weekend will prove better than a local craft show, which I fear it might be. Luckily, Saltworks and The Contemp are new.
Posted by cliff at 07:27 AM | Comments (0)
September 04, 2004
new colors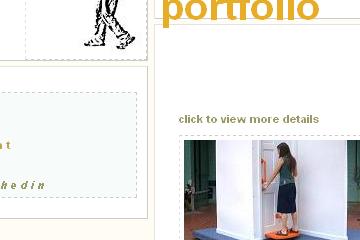 Posted by cliff at 08:59 PM | Comments (0)
September 02, 2004
this blog has essentially become half of my sketchbook
http://www.lithop.supanet.com/index.html More lithops
http://www.crescentbloom.com/Plants/Familia/A/Aizoaceae.htm Just bought a split rock plant (Aizoaceae Pleiospilos Nelii) from Home Depot. Found out it relates to lithops (which I haven't gotten any of yet)
http://www.lithops.info/en/gallery/pictures.htm The best lithops gallery with names
http://www.research.att.com/~njas/doc/shannonbio.html Claude Shannon bio from AT&T
http://www.kenfeingold.com/dinkla_history.html The History of the Interface in Interactive Art (1994)
http://www.asci.org/ Art & Science Collaborations, an organization devoted to promoting the joining of artists and scientist in creative activities
http://www.gapingvoid.com/Moveable_Type/archives/000876.html How to be creative
Posted by cliff at 04:37 AM | Comments (0)
September 01, 2004
Sacks on Stewart
Staying up late at night has its advantages. I get to see Martha Stewart's Living in the middle of the night. One segment today surprised me. Everyone's favorite neurologists, Oliver Sacks, visited to talk about cycads. This happens to be one of the best things ever. The author of books that I've actually read such as: The Man who Mistook his Wife for a Hat (1985) and An Anthropologist on Mars (1995), on Martha Stewart talking about plants. Who knew. It's like the time when I found a t-shirt that combined my love of math and juggling with a display of Shannon's Juggling Theorem, except I cant really wear a tv show (or can I?).
Posted by cliff at 04:49 AM | Comments (0)
doc
So, here's a little clip from the intro segment I made last night for my portfolio dvd. I'm thinking about selling copies of it. Not for very much. But enough to keep me wanting to do it. I figure it's a good option to get my work out, or at least drum up some interest. What would you pay for it? $5, $8? What do you think? Leave a comment.
4.8 mb mpg file, Click image to view clip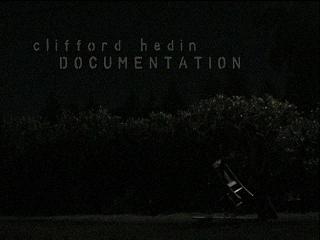 Posted by cliff at 01:00 AM | Comments (0)